Inland Empire's leading eyelid surgery center
Also called Asian blepharoplasty, double eyelid surgery is a common procedure for patients of Asian descent. When performed by an experienced surgeon, it can enhance the anatomical features of your eyelid to give it a natural, symmetric crease. At In Focus, we expert oculoplastic surgeons can work with you to reach your aesthetic goals while maintaining your unique features.
Double Eyelid Surgery Overview
The natural folds and lines of our faces can significantly affect our appearance. How these folds appear often depends on your genetic ancestry, and may or may not match your aesthetic ideals.
The goal of Asian blepharoplasty is to help your eyes maintain their natural appearance while reshaping your eyelid to meet your goals. By adding a crease to your eyelid, you gain an enhancement of a centralizing feature. The result lends a new dynamic degree to your features as a whole while staying true to the features that make you unique.
As the Asian eyelid has several distinct anatomic features, a blepharoplasty procedure performed on one requires particular expertise. At In Focus, our experts have spent years studying a variety of eyelid forms and expressions. Our experience gives us a comprehensive knowledge of your eyelid, and how it affects your overall look.
If you would like to create a natural crease for your eyelid, this surgery may be what you need. Our eyes are central to our facial appearance, which is why we make them our focus here at In Focus.
How Do I Know if I Need Double Eyelid Surgery?
The choice is up to you. If you are dissatisfied with the expression created by your eyelids, Asian blepharoplasty can be the solution. Unlike traditional eyelid procedures, this specifically has the goal of creating a double eyelid for patients.
A double eyelid is an eyelid with a visible double crease. So, this surgery involves adding a visible, natural-appearing crease to your eye that is in harmony with the rest of your facial features.
At In Focus, we do not seek to "Westernize" a patient's eyelid. Instead, the goal is to achieve a new aesthetic balance by adding the dynamic feature of a double eyelid to your appearance.
To learn more about if this surgery is right for you, schedule a consultation today. During your one-on-one meeting, you can express your aesthetic goals. Your surgeon will then work with you to develop a personalized plan that will perfectly match your needs.
Asian Blepharoplasty Process
As the procedure targets a minimal area, most patients only require local anesthetic. However, your comfort is important to us, and other sedation options are available.
The goal with double eyelid surgery is to create a natural, symmetric eyelid crease. However, we also seek to maintain your unique physical traits. To maintain this balance, you need a surgeon with both experience and skill.
Through targeted small incisions and careful suturing, our expert surgeons form a natural-looking eyelid crease. Each step of the procedure requires a surgeon who thoroughly knows the unique traits of the Asian eyelid. Procedures done by those without experience can result in an unnatural look that disrupts the balance of your features as a whole.
What Makes Double Eyelid Surgery Different?
Some individuals of Asian descent tend not to have an eyelid crease or fold. Occasionally there will be a fold present only on one eye. Asian people have unique anatomy in regards to the location and amount of eyelid fat and function of the elevating muscles, so the eyelid surgery process requires a different and advanced technique.
Our surgeons have a complete understanding of these facial elements and can help you find the specific look you want. The fold or crease created as a result of this process is done in such a way to maintain your natural appearance, instead of creating a "westernized" eyelid. It is our job to give you the look that will make you happiest.
What Can I Expect From the Recovery Process?
Recovery from this procedure generally lasts about a week. However, it may take a few months to heal completely. As you continue to heal, your final results will become more apparent. At first, there may be some swelling, changes in skin sensation, and mild discomfort, but these effects are mild and can be managed with your doctor during recovery..
The specialized surgeons at In Focus will limit scarring by hiding the incision within your eyelid crease, making it all but invisible.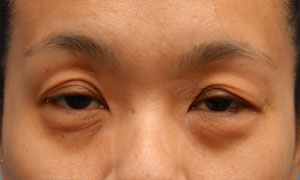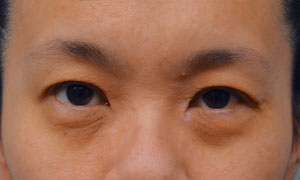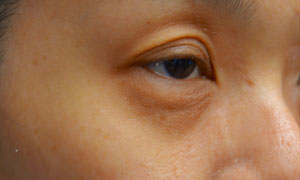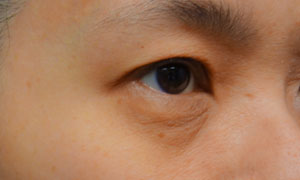 START WITH A CONSULTATION TODAY
If you are ready to reach your aesthetic goals, schedule a consultation at In Focus today. We'll go over the specifics with you directly and work together to build a personal plan. We also offer virtual consultations over video conference calls.
Our experienced team listens first to your aesthetic goals. We take your every need into account before coming up with a plan and an estimate. We go above and beyond to make sure you are informed and educated as to every facet of the procedure. This way, you can rest assured you are getting precisely what you want. It's time to take control of your look. If you believe a double eyelid surgery is right for you, contact us today!
By scheduling a consultation, you are taking control of your appearance. We look forward to working with you to develop a personalized treatment plan. Call us or contact us online to take the first step to the real you.