Inland Empire's leading eyelid surgery center
While there are plenty of talented surgeons in the world, it is an unfortunate fact of life that not all surgical procedures are made equal. It is possible to have a surgical procedure performed on your eye or surrounding area that does not live up to your expectations. You simply might not be pleased with the results. In other cases, it may leave you feeling, seeing, and looking worse than before. If this describes your situation, you may be in need of an eyelid revision surgery.
Do I Need Surgical Revision?
Despite some surgeon's best efforts, the results of their work do not always end up as anticipated.
Maybe you had a blepharoplasty procedure to help you heal from trauma, cancer, or a blocked tear duct. But now you have found that the condition was not correctly dealt with, or has returned.
Or maybe your procedure was simply cosmetic, but you remain unhappy with your look.
One thing is for sure. If the surgical procedure you underwent is not good enough, you'll know it.
One of the most common issues we deal with involves a patient's eyes looking too "round" after cosmetic eyelid surgery. If a procedure was done by a surgeon without proper experience and training, your results can have a "surgical" or "artificial" look to them.
Why Do Patients Need Revision Surgery?
Inexperience
We often see patients who had their surgery done somewhere else, and are not happy with the results. If you have any eyelid or facial surgery done by an inexperienced surgeon, you risk unsatisfactory results.
In fact, surgical risk increases when it is performed by a non-specialist. But, at In Focus we entirely focus on the eye area, meaning our surgeons are experts in this field.
Miscommunication
Other patients report that their surgeon did not match the results to their goals. In these cases, we have found it is because the surgeon did not involve the patient enough.
At In Focus, we ensure our patients are involved every step of the way. We listen carefully to your goals and operate only according to your express needs.
It's our job to make sure you are completely informed as to what the process is, so you can rest assured you are getting what you need. We want you to feel involved in the process, so you don't have to worry about another disappointment.
Wait for Your Results
Sometimes, patients may want to seek a revision right after their first surgery. However, there are two important considerations.
Final results may not be apparent for a couple months after surgery. Waiting until you fully heal will help you make a better choice.
Keep in mind that pain after initial eyelid surgery is to be expected, but it should go away after a standard 1-2 week recovery period. It typically is not a sign of anything amiss.
However, lingering pain after this may be a sign that something has gone wrong, and you may need a consultation.
How Do I Know In Focus Is the Right Choice?
At In Focus, we have some of the best surgeons in the business. Our doctors specialize in ophthalmic plastic and reconstructive surgery.
Your eyelids and their surrounding area contain tissue that is very sensitive and particular and requires special expertise to deal with. If anything goes wrong with this part of your face, you will need qualified expertise to see that it is fixed.
Our Goal: Complete patient satisfaction.
We want you to have results that you can be proud in. That is why our team consists only of highly-qualified professionals who are experts in the procedures they perform. We look forward to bringing you the results you desire with your eyelid revision surgery.
What Can I Expect from Revision?
It ultimately depends on the specific procedure, but our work will primarily involve two careful steps:
Undoing the previous procedure
Redoing it ourselves
We will go over every aspect of the process beforehand to make sure you can finally find satisfaction.
Revision Options
Our services include:
In-office scar treatment and wound modulation
Surgical scar revision
Lateral canthoplasty
Lower eyelid filler treatment
Volume augmentation
Surgical lower eyelid retraction repair
Midface lift
Skin grafting.
Keep in mind; an eyelid revision surgery may not be for everyone. If we believe a revision may be harmful or that your issues with your previous surgery may go away with time, we will let you know.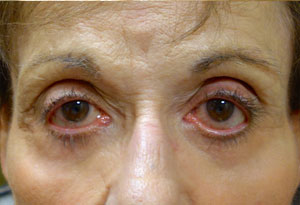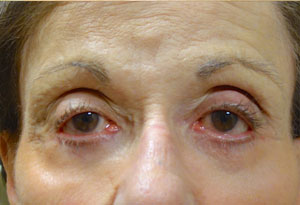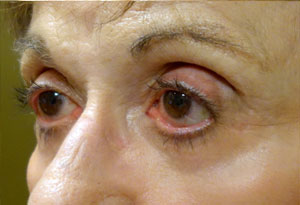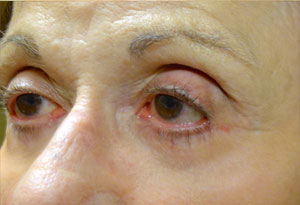 It depends on the procedure, but it likely won't be too different from the original process. There will be some swelling and discomfort for one to two weeks, during which you should avoid physical activity or activity that strains the eyes.
One reason that a first eyelid surgery might not deliver satisfactory results is improper healing. The recovery process is incredibly crucial to having results that meet your goals. So, it is essential to follow your surgeon's instructions carefully for the entire healing period.
Schedule a Consultation to Learn More
The In Focus Difference: It is of the utmost importance to us that you are happy with your eyelid revision surgery. So, we make sure to go over every aspect of the procedure with you before we begin. We will not commit to a plan until we are sure what you want, and what you failed to get out of your last surgery. Let's get it right. Call us today to schedule your consultation!