Inland Empire's leading eyelid surgery center
One of the many side effects of aging is that you may find your eyebrows and forehead beginning to sag and fall. As you age, the tissue in the eyebrow area of your face will gradually lose its elasticity and firmness, giving you a more tired look than you'd prefer. If you believe this is happening to you, a brow lift may be exactly what you need.
At In Focus, our surgeons have decades of collected experience helping patients reach their aesthetic goals. We listen to each patient individually, and develop a plan that fits their unique needs. Take the first step toward achieving a rejuvenated you by scheduling your consultation today.
How Do I Know if a Brow Lift Is Right for Me?
There are four  main signs that a brow lift could be for your.
You feel your forehead has developed too many wrinkles
Your eyebrows have begun to sag too much
You want to achieve a fuller, more vibrant look
You are tired of having a tired or worried look even when you feel great insides
If one or more of these signs fits you, a brow lift from In Focus will give you what you're looking for. In addition, we recommend that patients be in good health when they have the procedure. The healthier you are at the time, the better your results will be.
When you visit our offices for your consultation, we will go over every aspect of the process so that you can rest assured you are getting a treatment tailored to your specific needs.
What Does Brow Lift Entail?
There are a variety of forms that your brow lift may take to maximize your results. During your consultation, your surgeon will work with you to decide what the best approach is for you. Some patients may benefit from dermal fillers, while others may want to commit to a procedure with longer-lasting results.
Each method comes with its advantages and disadvantages. However, you can be sure that our In Focus specialists provide the highest quality results.
Non-surgical
A popular option for patients who are younger or who only need minor cosmetic changes. Botox, fillers, and grafting are all used to help improve the contours of your eyebrows. This minimally invasive treatment has no scarring or downtime, but the results still last for months at a time.
Brow pexy
Generally used as part of another procedure, such as an upper eyelid blepharoplasty, to provide some stabilization to your eyebrow. With a small, hidden incision, the eyebrow is fixed at a slightly higher position.
Temporal Brow Lift
This technique involves applying a focused lift to the arch of the brow and is also a common addition to an upper eyelid surgery. In this case, the incision is hidden in the hairline.
Endoscopic Brow Lift
In this procedure, three-to-five small incisions are placed in the hairline. We then make use of an endoscopic camera so we can better visualize the process of elevating your brow and forehead. Using stitches and specially designed anchors called Endotines or Ultratines, we can ensure the elevated tissue is held in a fixed place.
Coronal Brow Lift
When significant changes to your brow are needed, a coronal brow lift may be required. This involves an incision at the anterior hairline. When done by an expert, the scar can be easily hidden within the bangs. This technique usually requires general anesthesia and has a longer recovery time compared to other methods.
Direct Brow Lift
A robust procedure that doesn't take too long to perform or recover from, the direct brow lift involves an incision directly above the eyebrow to remove excess tissue and closed in a way to limit scarring. This is an optimal procedure for those with cranial nerve palsy.
Our incisions make use of skin adhesives, special clips, and both absorbable and non-absorbable sutures.
Why Is In Focus the Right Choice?
Here's what you can expect from a qualified brow lift from In Focus.
Focus on Health as well as Aesthetics–It's our goal to make sure our work leaves you feeling and looking better than before. At In Focus, we focus on both cosmetic and reconstructive procedures for your brow and forehead.
Qualified, Professional Experience–When you choose In Focus, you will have access to an experienced microsurgeon who knows how to perform complex procedures on your face's most fragile areas.
We Take Your Whole Face Into Account–We have the expertise necessary to ensure your brow and forehead are in proper alignment with the rest of your face.
What Can I Expect From the Recovery Process?
Recovery and total downtime vary depending on the patient and type of procedure. For example, a non-surgical brow lift may take only a few minutes and have no downtime. For a surgical procedure, you can expect to take some time off too allow your body to heal.
For most procedures, you can expect some forehead tightness for at least the first week, with some swelling in the affected area for two weeks. These are both entirely normal and will be minimal when the procedure is performed by an expert.
We make sure to provide you with the proper care procedures and medications to help you control any discomfort while you recover. We generally recommend that you avoid physical activity during your recovery period, especially the gym and the pool.
To promote healing, we advise:
No smoking
Avoid strenuous activity until you're recovered
Spend plenty of time relaxing
Communicate any concerns with your surgeon
After the surgery, you will see results immediately. However, it can take several months before your full results are apparent. Still, each day you will see noticeable improvements as you heal and get closer to your goals!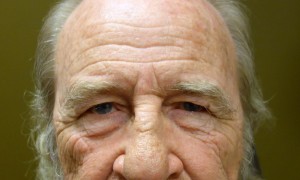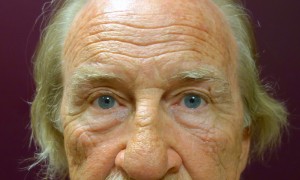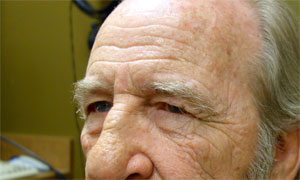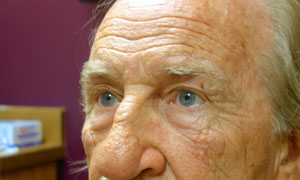 START WITH A CONSULTATION TODAY
Now is your chance to take control if you're tired of saggy, falling, or wrinkled brows. We have a variety of options to help you get the appearance you're looking for. Schedule a consultation today, and we'll go over all of our services with you before coming up with a plan that works for you.
During your consultation, we will see if a brow lift is right for you. If so, we personalize your procedure to match your goals and needs. Take control of your appearance today. Call us or contact us online.