Inland Empire's leading eyelid surgery center
Eyelid ptosis, also called blepharoptosis, is a condition in which your upper eyelid begins to droop below its normal position. Besides giving you a more tired look than you wish to convey, it can also hurt your ability to see appropriately. Ptosis can block your vision, and if it blocks your pupil specifically, it may be dangerous. However, modern medical techniques allow patients to address these concerns. With ptosis surgery, also called droopy eyelid surgery, you can improve the position of your eyelid and rejuvenate your appearance and vision
Droopy eyelids can be caused by a variety of factors. Some are genetic, while others are simply the effects of aging. However, the best way to address ptosis, regardless of cause, is through expert surgery.
Causes of ptosis include:
Aponeurotic ptosis–This happens when the muscle which is supposed to elevate your eyelid slips from its attachment to where it's supposed to be. The causes of aponeurotic ptosis include contact lens use, surgery, or even trauma.
Involutional ptosis–This is essentially aponeurotic ptosis that occurs as a result of aging.
Congenital ptosis–This form of ptosis tends to be present at birth and involves a poorly developed levator muscle.
Dermatochalasis–A condition in which one's upper eyelid has excess skin.
If you suffer from a form of ptosis that you feel has negatively affected your ability to see, or even if you're just tired of looking tired, give us a call today! The surgeons at In Focus are experts in their field, and are ready to help.
Ptosis Surgery Recovery and Downtime
Recovery depends on the individual and the method used. But you can expect some swelling and bruises for a week or two, which is entirely normal. You may experience some minor discomfort, but it can be easily managed with ice compresses andr medication. During this initial recovery period, we advise giving yourself plenty of rest.
You will see noticeable results immediately. And as you continue to heal, you will see more improvements with each day. Complete recovery and results are usually apparent within a couple months.
During your recovery, we recommend avoiding:
Eye-straining activity
Going to the gym
Swimming
Using contact lenses
Smoking
After a few months, we will have a follow-up appointment to determine your level of satisfaction with your results. Revision surgery is also available if you had surgery at another location and are displeased with your results.
Your droopy eyelid surgery will depend on your specific situation, namely the level to which your eyelid droops. During your consultation, your surgeon will go over which method will match your needs.
Some methods may involve an incision, while others can be performed inside the eyelid.Surgery usually involves minimal, locally administered anesthesia, although the patient is generally awake.
Typically, surgery usually lasts between thirty minutes to an hour, although not every procedure is the same, and no surgery is rushed.
This depends on the method used for your surgery. However, the incision is usually made either within the eyelid or towards the back of the eyelid, so it is all but invisible. No one will know you even had the surgery!
Why Is In Focus the Right Choice?
Although many surgeons may offer this service, it pays to go with a specialist. Instead of visiting a general plastic surgeon, we recommend choosing experts in ophthalmic surgery.
At In Focus, our surgeons have extensive experience in the area of cosmetic and reconstructive medicine for the eye area specifically. Your face and eyes are our specialty. We perform a wide variety of services aimed at ensuring you can meet the day with confidence.
See the world without obstacles, and make sure the world can see you!
We meet extensively with each client to ensure our procedure is right for them. It's our job to make sure you have a rejuvenating, refreshing appearance to your eyes and face. Don't just go with any doctor, go with an experienced oculofacial plastic surgeon who listens to you.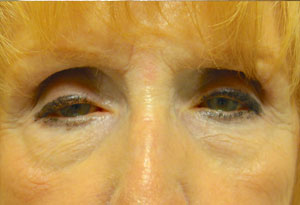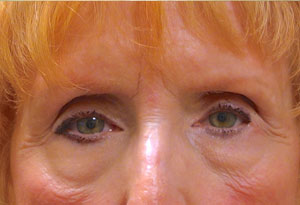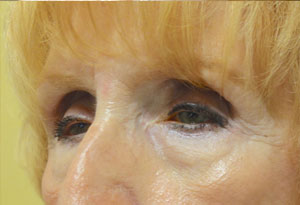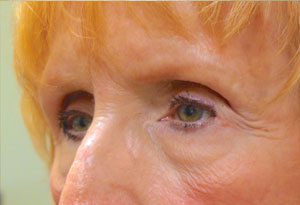 Schedule a Consultation Today
Schedule a consultation at In Focus today, and get started on a treatment that works for you. Don't suffer from droopy eyelids any longer; let's work together on a plan that will have you seeing better than ever. We will keep you informed during every step of your ptosis surgery. Don't forget to look into our other options for upper and lower eyelid surgery!
When you visit In Focus for a consultation, you can count on an informative, educational experience. We make it our duty to ensure you are fully informed about every aspect of the procedure before beginning. If your ptosis obscures your vision to the point that it affects your ability to live your life correctly, your insurance may cover the procedure, but you will need to check