UPPER EYELID BLEPHAROPLASTY
Inland Empire's leading eyelid surgery center
As we age, creases and wrinkles inevitably begin to creep in around our eyelids. Eyelid wrinkles result from your eyelid's skin becoming stretched or droopy with age, which can give you a tired and aged appearance. For some, droopy eyelids can even keep you from seeing properly. Heavy or saggy eyelids can interfere with your quality of life in many ways, from hurting self-confidence to blocking parts of vision. If you are concerned about this occurring to you, contact us to learn more about upper eyelid surgery.
Our facial appearance is centered around our eyes, which is why at In Focus, our goal is giving you the tools you need to have eyes that look refreshed and rejuvenated, no matter what. Your EYES are our FOCUS.
Upper Eyelid Surgery Overview
Upper eyelid surgery (also called upper blepharoplasty) is a form of plastic surgery that restores your eyes to a vibrant, rested look. It is time to look well-rested and stress-free once again, and the experts at In Focus is here to help. We have decades of combined experience in both the aesthetic and reconstructive elements of eyelid surgery. Our surgeons work closely with each patient, using their expertise to enhance your natural appearance for a fresh you.
Upper blepharoplasty is the most common procedure performed in the United States for decreasing the effects of age on one's eyes and face. However, it is vital that you seek treatment with an experienced surgeon who specializes in eye and face procedure. Our team has unique training that allows them to work with this sensitive and aesthetically delicate area. The In Focus surgeons are some of the best in their field and can help you reach your goals.
Is Upper Eyelid Surgery Right for Me?
If you are tired of looking tired, then upper blepharoplasty could be for you. Even though inside you feel as you always have, your outer appearance is at odds with this inner you. With eyelid surgery at In Focus, you can restore your outer appearance to match how you feel within.
A few signs that you could benefit from this procedure include:
Some excess skin in the upper eyelids
Pockets of fat in the upper eyelids
Development of wrinkles and lines on or around your eyelids
Droopy eyelids that give you a tired appearance or interfere with vision
While there is no age limit to this procedure, we do advise that candidate be in good health at the time of surgery. Being healthy means your recovery will go smoothly and deliver you optimal results.
Other treatments such as injectables or fillers can help fight against signs of age, but blepharoplasty comes with long-lasting results that can truly enhance your natural beauty.
Upper Blepharoplasty Procedure
Usually, all that is needed is a small amount of local anesthetic, although additional IV-administered sedatives can be provided if the patient prefers. Our goal is for our patients to be comfortable every step of the way.
Surgery usually lasts 30-60 minutes, though every procedure is different and tailored to your specifications. For example, this procedure is often combined with lower eyelid surgery to bring about a more complete enhancement of your facial features. Depending on your needs, you might also be able to benefit from combining it with a brow lift.
During your consultation, our surgeons will work with you to decide on a plan that will maximize your results and help you fully reach your goals. And you are fully involved in each step!
Upper Eyelid Surgery Recovery Process
After your surgery, you can begin to see immediate results. Still, you can expect some swelling for a week or two. But this is entirely normal and typically subsides rather quickly. Some patients report a slight sensation of dryness or itchiness in their eyes for a day or two. But this is nothing to worry about and will go away in about a day for most patients. Furthermore, if you experience any discomfort, we can help you manage it with pain medication.
In order to maximize your results, it is important for you to give your body time to heal. Following your procedure, we advise getting as much rest as possible, and avoid activities such as going to the gym, swimming, and anything that may strain your eyes. These activities, as well as the use of contact lenses, should usually be avoided for about two weeks.
After the initial healing period, you will see results immediately. As you continue to heal, your final results will gradually be visible, with your appearance improving each day. Unlike injectables, your results will stay with you for years to come.
Why Is In Focus the Right Choice?
Here's what you can expect from eyelid surgery atIn Focus.
Focus on Health as well as Aesthetics–We focus on both aesthetic and reconstructive procedures for your eyelids. Our upper blepharoplasty procedure doesn't just help you get your optimal look back. We can help you feel better and see better than before.
Qualified, Professional Experience-–In Focus experts are skilled, experienced microsurgeons who know how to perform complex procedures on your face's most sensitive and important areas. We possess the skills needed to ensure your eyelids are in aesthetic alignment with the area around your eye. Although many surgeons are capable of performing a blepharoplasty, our specialists are here to deliver your ideal results.
We Take Your Whole Face Into Account–Your eyelids are unlike any other part of your face, so eyelid surgery requires a specific level of expertise. With In Focus, you will have a surgeon who specializes in this area of your face. So you can rest assured that your cheek, eyebrow, and more will all look their very best when we're done. Get your natural, open, bright look back, and meet the day with confidence once again!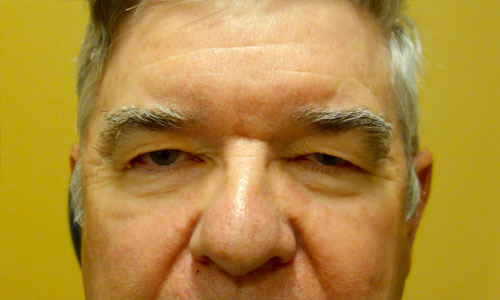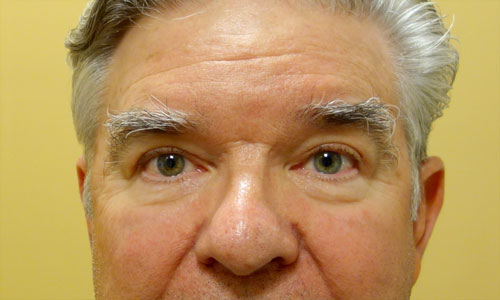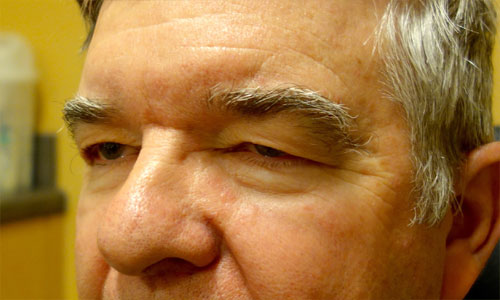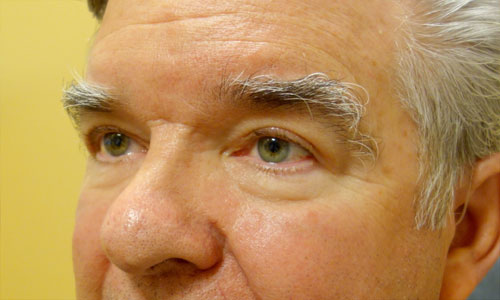 UPPER EYELID BLEPHAROPLASTY Recovery
IMMEDIATELY AFTER
1 WEEK
2 TO 3 WEEKS
1 MONTH TO 6 WEEKS
Swelling and some bruising usually start to occur immediately after surgery, and icing can be very helpful. It is normal to have some dry eye sensation during the first week of surgery.
Your stitches from your upper lids are removed one week after surgery. You should be able to start reading, watching TV, and doing small activities around the house for longer periods of time.Most of your swelling and bruising improves by the second week.
It is still normal to have some asymmetry between the two lids. You should be able to resume most if not all your routine day to day activities.
Some minor amounts of swelling may still persist, which should improve over the next several months after surgery. The incisions in the upper lids usually heal well but can take time, sometimes up to several months. The doctor may inject steroid injections or provide a scar cream to help improve your scars.
Upper eyelid surgery involves making an incision in the natural crease of your eyelid. Although there will be a scar, the qualified microsurgeons at In Focus can plan and hide the incision to ensure it is all but invisible.
Visible scarring is possible when you work with a surgeon that does not plan the incision appropriately. But with our top-quality surgeons, you can rest assured you are getting a professional who has years of experience and training.
START WITH A CONSULTATION TODAY
If you're tired of excessive, droopy skin getting in the way of how your eye both looks and sees, upper eyelid surgery may be right for you. Contact us today for a consultation to take control of both your look and your sight! The experienced team at In Focus looks forward to working with you every step of the way to help your goals become reality.