LOWER EYELID BLEPHAROPLASTY
Inland Empire's leading eyelid surgery center
Our eyelids are often the part of our face most affected by the aging process, and nowhere is this more noticeable than with the lower eyelids. Puffiness or sagging skin in your eyelid can give you a tired, heavy look even when you feel rested and bright. Fortunately, you can once again look on the outside the same way you feel on the inside with lower eyelid surgery.
When you visit In Focus, you are visiting an oculofacial surgeon who has what it takes to give you precisely what you need. Our expert surgeons deliver the best look and sight possible through lower eyelid surgery. We believe that the world focuses on your eyes, so your eyes are our focus.
Is Lower Eyelid Surgery Right for Me?
Lower eyelid surgery, or lower blepharoplasty, is the optimal option for those who want to improve concerns with their lower eyelid including:
Bags
Dark circles
Excess skin
Wrinkles
Chronic puffiness
However, it is not the only option, and you may be interested in one of several non-surgical alternatives. Though surgery provides the most noticeable and longest-lasting results, many patients prefer a less-invasive approach. Fortunately, there are a variety of treatments and procedures that can also help rejuvenate your appearance. Non-surgical options include:
Lower eyelid fillers
Botox
Laser treatments
Radiofrequency treatments
And more!
There are many options available to help you achieve the desired look. When you visit
In Focus
, we will go over your specific situation to help you find the optimal procedure. During this consultation, you will have a chance to express your aesthetic goals. Then, working with our surgeon, you will receive a personalized plan that will match those needs.
Lower Eyelid Surgery Procedure
The surgical procedure involves minimal, locally applied anesthetic, as well as intravenously administered sedatives to help ease the patient into a relaxed mood. However, other sedation options are available to provide you maximum comfort throughout the procedure.
The process generally takes between 1-3 hours, although this can change depending on the specific procedure. Many patients choose to have several procedures at once to deliver a complete facial rejuvenation.
No surgery is ever rushed. Instead, we take the time and care to ensure you receive the best results possible.
What Can I Expect From the Recovery Process?
You can expect some swelling for a week or two, along with some side effects, including itching and dryness. We provide medications to help control any pain or discomfort you experience after the procedure.
It is recommended that you get as much rest as possible while avoiding the gym and the pool. Contact lenses and activities that strain the eye should be avoided as well.
With lower eyelid cosmetic surgery, we plan, create, and stitch the incision so that it is as unnoticeable as possible. While a scar is unavoidable, we use our expertise to hide it from view using your body's own natural folds.
Why Is In Focus the Right Choice?
Although many surgeons can perform your lower blepharoplasty, the In Focus team is your best choice. We bring our extensive experience in oculofacial microsurgery to each new procedure. We are experts on surgical procedures involving your face. We take your whole picture into account for each procedure to customize each surgery and make sure you look and feel better than ever before.
We encourage you to come by for a consultation, and our top surgeons will answer all of your questions. We take everything about your situation into account before coming up with a plan and a comprehensive estimate. It is our job to keep you informed throughout the process so that you can rest assured you are getting the results you want.
Are There Any Non-Surgical Alternatives?
There are, including:
Lower-Eyelid Injectable Filler–Dermal fillers consist of highly-refined hyaluronic acid. Using this injectable filler, we can contour your eyelids as a minimally invasive way of giving you the look you want. This is the most common procedure we perform.
Botox–A popular method of reducing wrinkles and sagging tissue, botox injections soften the contractions of the muscles producing the wrinkles, allowing for a softer, more vibrant look.
Skin Resurfacing Treatment–An increasingly popular option, this treatment involves firming loose skin with chemical peels, microdermabrasion, microneedling, and more.
Radiofrequency–Accutite is one of the newest, most exciting non-surgical treatments for puffy lower lid bags. We are excited to be one of the few practices in Southern California to offer it.
Here's what you can expect from a qualified eye surgeon at In Focus.
Focus on Health as well as Aesthetics–Our surgical procedures are both reconstructive and aesthetic. We go above and beyond to give you your optimal, natural look back. We focus on both cosmetic and reconstructive procedures for your upper and lower eyelids. Our eyelid blepharoplasty procedure doesn't just help you get your optimal look back; we make sure you feel better than before.
Qualified, Professional Experience–When you come to In Focus, you will have access to an experienced microsurgeon who knows how to perform complex procedures on your face's most fragile areas. Our surgeons possess the skills needed to ensure your eyelids are in aesthetic alignment with the area around your eye.
We Take Your Whole Face Into Account–Eyelid surgery requires specific expertise, and fortunately, that's what you're getting when you come to In Focus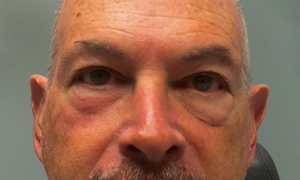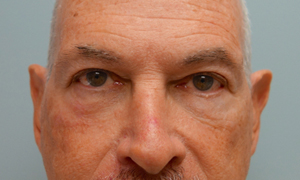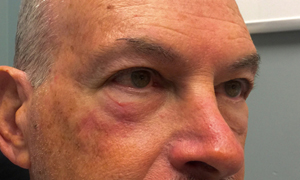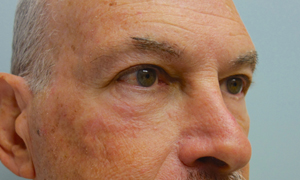 SCHEDULE A CONSULTATION TODAY
If you've had enough of excessive, puffy skin affecting your eye, one of our many lower blepharoplasty options may be the right choice for you. Schedule a consultation at In Focus today, and we'll work out an option that gives you the look you're looking for. Our team of experts works with you every step of the way, keeping you informed and comfortable. Call us to learn more about treatment options to help you reach your aesthetic goals.