EYELID CHALAZION (STYE) SURGERY
Inland Empire's leading eyelid surgery center
If you suffer from a stye or an eye chalazion, it may be time to visit a qualified oculofacial surgeon like the ones at In Focus. We understand that living with a stye can significantly harm your quality of life. Our experienced surgeons are here to help you address this issue through eyelid chalazion surgery.
What is a Stye or Eyelid Chalazion?
A stye is a condition in which your eyelid begins to swell. At first it may hardly be noticeable. But, as it progresses, it can lead to a range of problems. It occurs as a result of an oil gland in your eyelid becoming blocked, due to a condition known as blepharitis.
Styes can be:
Painful
Detrimental to your vision
Harm your self-confidence in your appearance.
Usually, a stye can be identified by redness and inflammation around the site where the stye occurs, although a hard lump will be left behind when the swelling dissipates. The lump is known as a chalazion.
Blepharitis can be the result of any number of underlying issues, including:
Bacterial infection of sensitivity
Rosacea
Age or hormones
Follicular mites
Dermatitis
Allergies
This is a common condition, and often a hard, bumpy swelling can remain even as the other symptoms disappear. Fortunately, treating it is rather straightforward, but still requires an expert surgeon to deliver the results you desire.
What Should I Do If I Find a Stye?
If you believe you have a stye, don't worry right away. Schedule an appointment with the experts at In Focus and we can provide a thorough examination of your situation.
Usually, some patience and the application of a warm compress to the area around three to four times a day is enough to get rid of a stye.
However, if the bump does not recede after a few days, we may recommend a different course of treatment.
Not always. At In Focus, we offer a variety of non-invasive treatment options. We understand that surgery can be a big commitment. That's why we provide other services that can treat your condition without the need for downtime or recovery.
Most of the time, topical ointment is all you will need, although some cases may call for the injection of anti-scarring medication. However, if the stye has hardened, removal may require a surgical procedure.
During your consultation, we will go over your treatment options in detail. Our goal is to keep you informed so you can make decisions with confidence and comfort.
What Does Eyelid Chalazion Surgery Entail?
While keeping the eye open with a small clamp, a small incision is made on the eyelid with the stye. The contents of the swelling are scraped out, and the incision is closed with dissolvable stitches. The procedure is relatively simple and seldom lasts longer than ten minutes. A small amount of local anesthesia is provided to help ease any pain you may feel.
We offer consultations on all of our services. We will evaluate your specific situation to better understand how we can help you. We will keep you informed and educated as to every aspect of our process, so you can rest assured that you are getting exactly the service you need. We also provide comprehensive estimates, so you know how much everything will cost. If you believe you have an eyelid stye or chalazion that needs to be removed, whether because it's causing you pain or just because it looks unappealing, we will see to it that it's fixed.
Some ointments and antibiotics will be prescribed to make sure the site does not become infected. In some cases, you may be given a temporary eye pad or eyepatch. There may be some swelling or bruising for a while after the procedure.
The recovery process will usually take a little more than a week. During this time, you should avoid activities that strain your eyes or involve extensive physical activity. Contact lenses should be avoided as well. Paying close attention to your doctor's aftercare plan will help minimize the risk of the stye returning.
Why Is In Focus the Right Choice?
At In Focus, our surgeons have extensive experience in cosmetic and reconstructive medicine that involves the eyelids, eyebrows, and more. We know that your eyes are often the first thing people notice when they see you, so we make it our job to help you face others with confidence.
We provide a number of options, both surgical and non-surgical, for the rejuvenation of your eyes. Drop by today and learn more!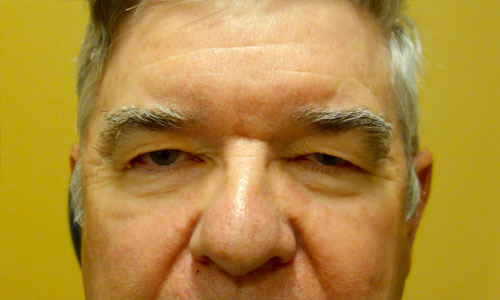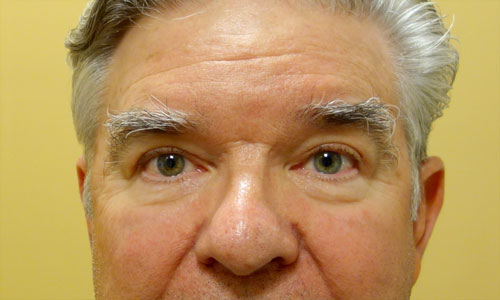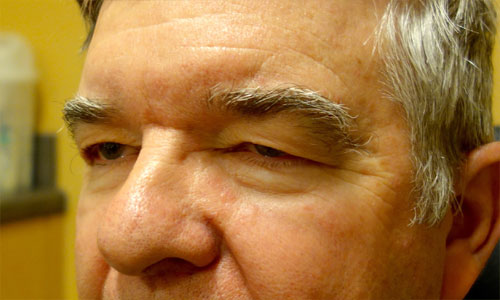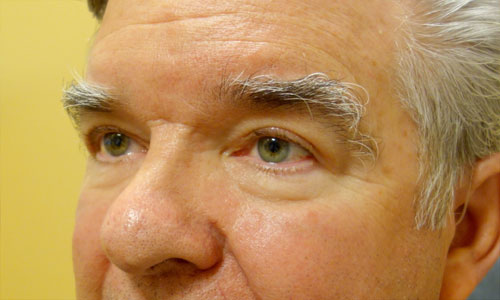 Schedule a Consultation Today
If you believe you have a stye that you'd like to get rid of, schedule a consultation today and talk to one of our surgeons. Whether you need a surgical or non-surgical procedure to rid yourself of the chalazion, we will find the best route forward. Working with you, we will put together a convenient, affordable plan that best fits your situation.
Don't let your beautiful eye be marred by unappealing styes, visit In Focus, and take control of your look today!