EYELID ECTROPION/EYELID ENTROPION
Inland Empire's leading eyelid surgery center
An eyelid ectropion is a condition in which your eyelids turn outward, and eyelid entropion is a condition in which the eyelids turn inward. Both of these conditions can be hazardous, and they can affect your overall appearance. With a feature as central as your eyes, it can lessen your quality of life significantly. At In Focus, we have an oculofacial surgeon for you. We will identify the underlying cause of your issue and see to it that it is dealt with in a way that leaves you happier and seeing better than before
At In Focus, we specialize in oculofacial plastic and reconstructive surgery. Our surgeons have decades of collective experience and are top experts in their fields. Call us today to learn more about the procedures and treatments we offer.
Ectropion and Entropion Overview
In the case of an ectropion, your eyelids will not be able to meet correctly, meaning your eyes will not be able to spread tears over the surface of your eye. In the case of entropion, the edge of your eyelid turned inward can scratch or irritate your eye. Especially if eyelashes rub against your eye. Both conditions can prove trouble if not addressed quickly.
These are common conditions, especially as you age, but they are far from harmless. For even minor cases, they can interfere with your quality of life. In the worst cases, they can be detrimental to your vision and the health of your eyes.
There are a variety of causes for these issues, but the most common is a loosening of the eyelid that comes with aging. Sun damage and skin cancer can also lead to entropion, however.
How Do I Know If I Have These Conditions?
These conditions are not always as easy to notice as you would think, but you can recognize them from a common set of symptoms. These include:
The feeling of something being caught in your eye
Redness in and around the eye
An irritation or pain within your eye
Excessively watery eyes
Eyelid crusting
If these symptoms are not going away on their own, it is in your best interest to see a doctor. If you are beginning to experience decreasing vision and increased sensitivity to light, you may be suffering an injury to your cornea, which needs immediate attention.
What Does Treatment Look Like?
The first step is a consultation. We meet individually with our patients to give you a chance to speak with us about your experience.This way, we could work out which service would best address your needs.
If we decide you are in need of entropion or ectropion repair, we will inform you of every aspect of this service before we begin so that you can feel a part of the whole process.
The surgery involves only a small amount of localized anesthetic, administered via eye-drop. The operation takes anywhere between 30 and 60 minutes. However, every surgery is unique, and we never rush. Generally, a small section of the eyelid and a small skin graft helps reposition the eyelid. The goal is to tighten your lid by reinforcing its tendons.
Your eyelids should hide any scarring left by the incision.
Although it depends on the individual, recovery usually does not take too long. Some swelling and bruising are typical, but should subside in one to two weeks. Minor discomfort is also normal, and can be managed with medication to keep you comfortable while recovering.
During this time, we recommend you avoid strenuous physical activity or anything that may strain your eyes. Giving your body time to rest is vital to the healing process.
We also recommend you avoid alcohol, eye make-up, and extensive exposure to the sun. As you heal, we may recommend a follow-up appointment to check your progress. If you have any questions or concerns during your recovery, we are here to help.
Though for most patients, the results are long-lasting, some patients may need a second procedure. To avoid this, be sure to have your surgery performed by an experienced expert like those at In Focus. .
When you visit In Focus for your consultation, we will examine your eyes and determine if an ectropion or entropion repair procedure is what you need. We will answer any of your questions, so you can rest assured you know as much about the process as possible. We will also come up with a comprehensive estimate, so you know just how much the procedure will cost.
What Makes In Focus the Right Place For Me?
While many surgeons could attempt this procedure for you, it is always in your best interest to go with a specialist. At In Focus, we have the best oculofacial plastic surgeons in the Temecula area. Any concerns with your eyelid and around your eyes are very particular and require the specific expertise that we have. You can count on a procedure that leaves you looking and seeing better than before.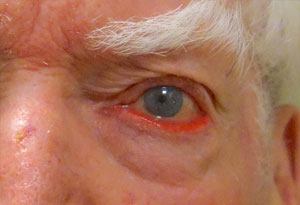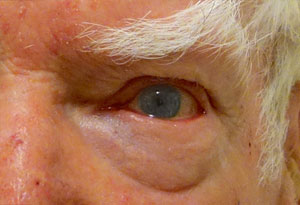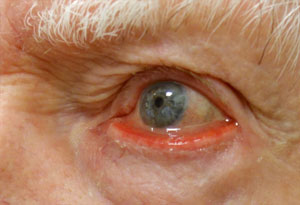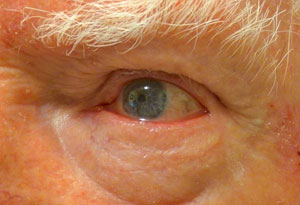 Schedule Your Consultation Today
Contact us today, and we will bring you in for a consultation and an examination. It's time to get you seeing clearly once again. If you believe you have an eyelid ectropion or eyelid entropion, don't hesitate, drop by In Focus today! We will gladly answer any questions you might have, and work with each patient every step of the way.